We had an early wakeup call as we mustered our coffees, breakfast sandwiches from Wendy's (underrated in my opinion), and charged batteries for both our spirits and our cameras. We had the awesome opportunity to get to capture the Pepsi Dig-In Day event happening at TCU in Fort Worth Texas!
As we arrived to the city, we realized this game was a big deal as they closed streets and police officers began embracing the large crowds! Not only was it a home game, but it was also a game vs Baylor, a well-recognized team. In case you are wondering, TCU won!
But alas, we had our awesome camera team, sound team, and photographer capturing the event to the best of our abilities. We got to interview the amazing Kenny Thomson, Jr., who is the Vice President of External Affairs at Pepsi Co. So what is Pepsi Dig-In day you may ask?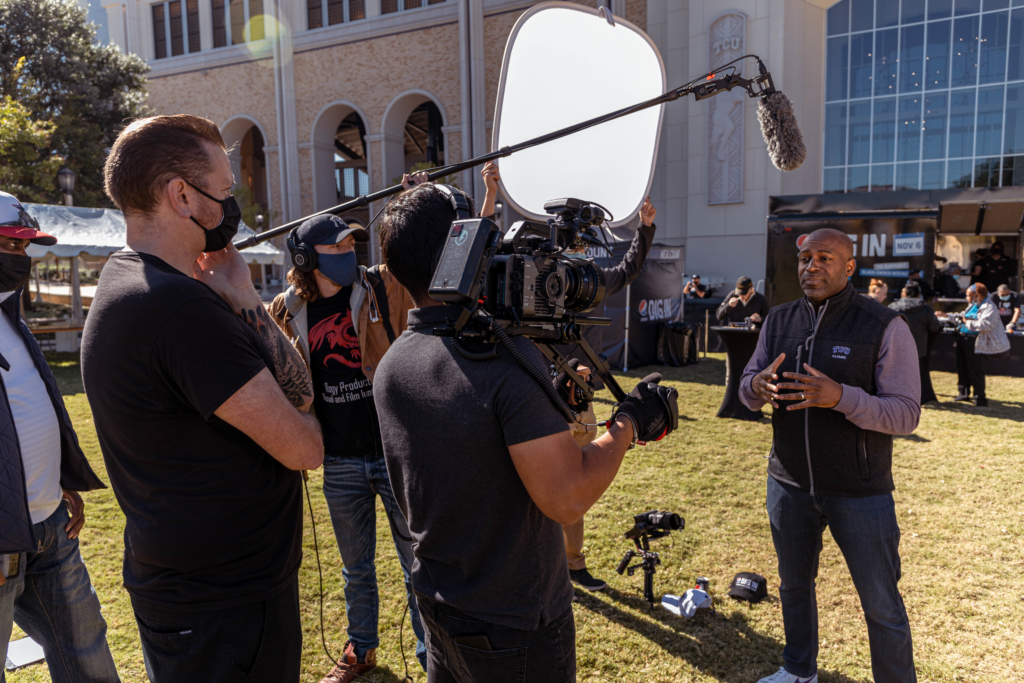 Pepsi Dig-In day is aiming to help Black-Owned Restaurants across America with the mission to drive 100 Million dollars in sales in the next five years.
On Dig-In Day, Pepsi was able to serve over 2,500 meals, distribute over 4,000 cans of Pepsi, and with up to $33,000 in sales that went back to the local businesses serving food. For more information on how to contribute, visit their site https://www.pepsidigin.com/